Comprehensive & Secure Logistics Warehousing
Services in India
Warehousing is a must for businesses that are into manufacturing. It is equally important for companies that deal with manufacturing or the transportation of goods. It may not look that significant on the surface. But investing in it brings profitable returns in the long run.
At Blessings Logistics, we understand that the job of a company does not end with getting an order from a customer. There is more to it. Warehousing provides a goods-based business with a better option to manage its inventory. Given its importance, we provide the best warehousing services in India.
With our warehouse logistics solutions, we are committed to ensuring higher leads and profit generation for our client businesses. Also, we are equally devoted to ensuring that the customers of our clientele get the on-time delivery of products. This, we know, is important for giving a fillip to customer satisfaction.
Apart from integrated warehousing, we also specialize in providing warehousing and distribution solutions in Delhi and other places in India. With our secondary transportation services, you can match the delivery of your products in line with customer demand and market dynamics.
While there is no dearth in the number of warehousing service providers in India, not all of them offer a single-source solution. In product-based services, time matters as much as the other factors. Our services, ranging from packaging goods to picking them up, will enable you to complete your assignment without spending a long duration of time.
Our warehousing services in Delhi, and elsewhere in India, involve quality transportation mechanism. Once we pick up your materials after packaging, you can rest assured it will reach its intended destination on time. Thereafter, we will store them securely to ensure they are protected from damage. You can control them in the way you wish to.
Salient features of our warehousing services company in Delhi
The availability of several warehousing solutions providers is bound to create confusion in your mind. Nothing makes a product-based business more successful than making an informed decision in this regard. By investing in our primary and warehousing value added services, you will get better returns on investment (RoI). This translates into more bang for your bucks.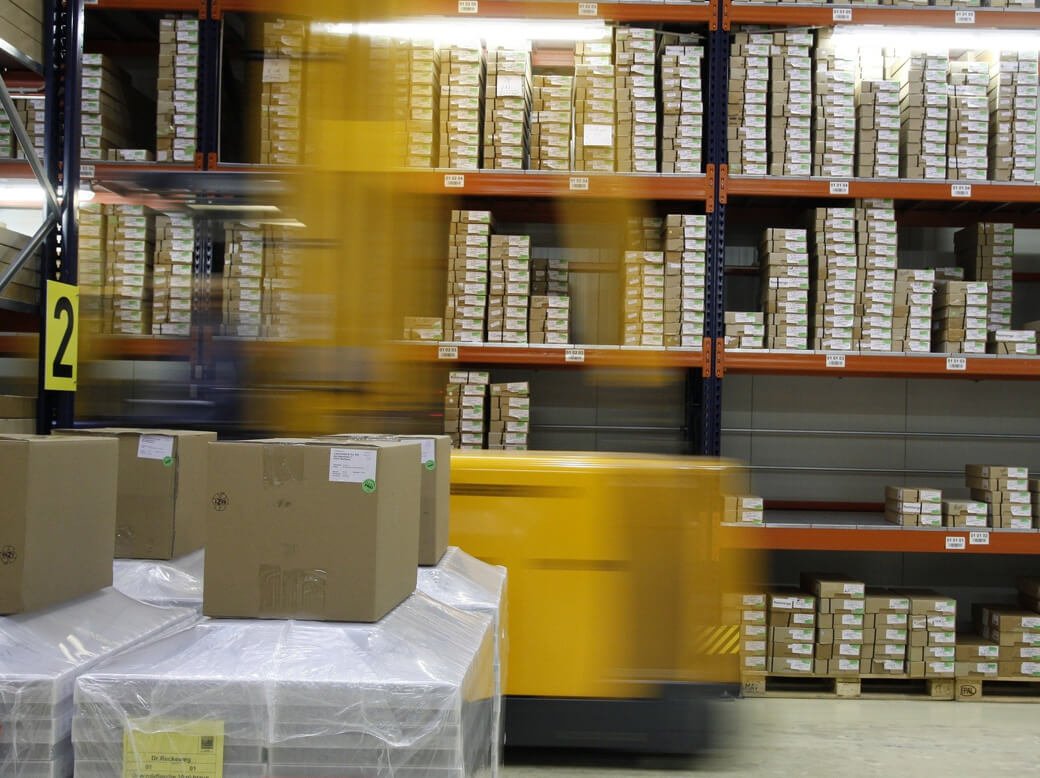 The prominent features of our solutions include the following:
Efficient management of inventory: Do you track your inventory? Doing so is a must. When you do it, you will come across issues like delayed order processing, delayed shipments, and below-par customer service. Our comprehensive warehousing management services, you will offer enough storage space for housing your goods. At the same time, you will also be able to move them to their intended destination without any hassle.
Top-notch packing and processing: When it comes to storing, packaging and moving, our experts bring their experience and expertise together. For swift and smooth packaging and processing, we have a team of expert professionals who are the best in the business.
Excellent customer service: Being a customer-oriented organisation, Blessings Logistics treats all its customers with due importance. In line with it, we do our best to provide you with excellent customer service to address all your issues.
Peerless risk management: Risk is an inherent element of warehousing distribution services. But you can bank on our services to overcome the risk factor.
Want to know more about our services or get a quote? Get in touch with us now!